The demand for exterior wall panel has been increased a lot over the past decade. Bricks are no more seen as the basic component for building construction but a thing of creativity. Creative builders use these bricks as a colour palette in order to show their creativity.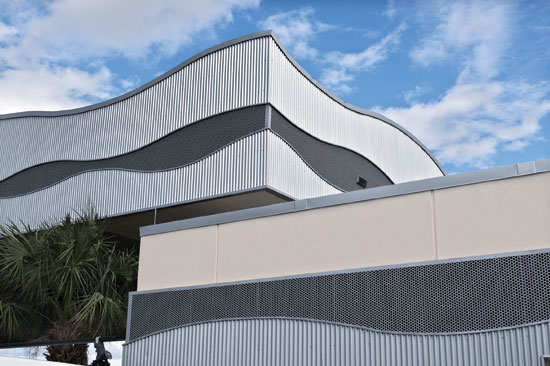 Exterior wall panels are made up of different kinds of materials but what material design is suited for your house will be a  challenge. Exterior wall panels Chatham-kent ON not only beautify your building but lasts long.
In this article, we will explore the metal wall panels in great detail.
The metal panels come in a variety of features and sizes. They are used in a variety of applications and cover a diverse range of walling system. With the advancement of technology, endless panel types are available in the market.
Types of Exterior Wall Panels
Leap Seam
Leap Seam protect your home against water and dust particle. Generally, it is 20 ft long but manufactures provide it to you according to your needs.
Insulated Metal Panel
Insulated Metal Panels are used for a complete wall and roof assembly. It provides a water-resistant barrier and insulation all in one product. Panel thickness varies from 3-6 inches. It is a perfect solution for any building material.
Plate Panels
Since the metal walls Chatham-kent ON are fabricated from thick metal plates, plate panels impact resistance. Stiffeners are added to them so as to increase its strength.
Metal Faced Composites
These are used when a monolithic art is desired. It has no thermal value. It has two metal sheets and a thermoplastic core.
What should you consider while selecting wall panels?
Impact resistance

Sound Muffling

Moisture Resistance

Fire Resistance

Thermal Performance

Durable Materials
Benefits of Metal wall panels
Beautiful Appearance for both interior and exterior applications

Fireproof

Energy Consumption is low

Highest Durability

Low insulation and maintenance cost
Depending upon its application architect made wall panels versatile, contemporary and stylish. They have been using these panels as artwork due to the availability of styles and colours to them. Have a peek at this web-site to know what are the newest trends in the market so that you have an idea when you want to build a house or renovate the existing one. This amazing concept will surely attract you and you should try it.